Prep 20 mins
Cook 1 hr 19 mins

Simple and delicious. This is great served with fresh whipped cream and strawberries (or any fresh fruit). I also like to drizzle mine with lavender honey. But truthfully, it's terrific plain too. Great for school or church bake sales.
Directions
Preheat oven to 325 degrees Fahrenheit.
In a large mixing bowl, cream together the butter and sugar.
Add sour cream and mix until blended well.
Sift together the flour and baking soda.
Alternately add flour and egg, beating each egg in one at a time.
Add vanilla and mix well to incorporate all the ingredients.
Pour mixture into a greased and floured baking pan.
Bake for 1 hour 20 minutes.
Most Helpful
Wohow! This came out great! I'm not a fan of sour cream at all... But this came out wonderfully! I'm not really a baker, so this was nice and easy for me. I added about a cup of white chocolate chips to this, it FLEW off the shelf. I took it to a super bowl party (I had way too much as it is..) and it was all gone that very HOUR!! Hahaha! My family says 'props to whoever came up with this!' So yes. Awesome.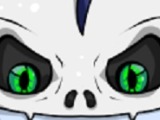 As you said..simple and delicious. Did serve it with strawberries and cream. Had a some left and used that for some mini trifle!

Excellent pound cake!!! I had some sour cream that was going to go bad and needed to make something with sour cream... it helped that I'd been craving pound cake, but all my pound cake recipes omit sour cream so I needed a new recipe. This was much better than my other tried recipes because I think the sour cream made it more moist. I added three dashes of nutmeg as my mother does in her recipe. Thanks so much for posting this!