Debra H.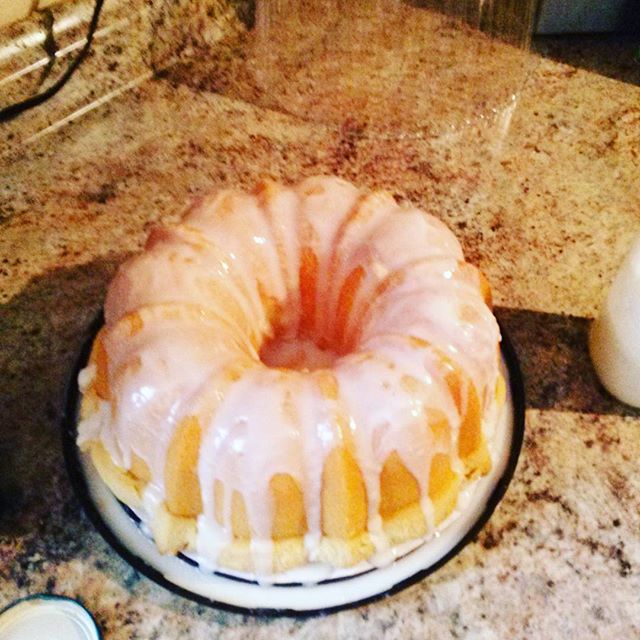 I have made this cake for years and it is absolutely the best I've ever had. Always popular during the holidays and everyone always requests it for other gatherings. Heavy cake with a thick crust on top.

Can't recall ever using cake flour in a pound cake recipe, but it definitely does work! Simple & easy to prepare, this cake is absolutely delicious & well-worth making again & again! Thanks for sharing the recipe! [Made & reviewed for one of my adoptees in this fall's round of Pick A Chef]
Let butter sit at room temperature until it has softened.
Cream butter and sugar together until smooth.
Mix in sour cream and vanilla blend well.
Alternate blending one egg and sifted flour blending between each addition.
Pour mixture into a greased baking pan.
Put into a cold oven.
Bake at 260 degrees for 2 hours.
Notes: Be sure the butter is unsalted, the sour cream is not reduced fat and the vanilla is not imitation. Let the cake cool through before removing it from the pan. You will not be disappointed. The cake is even better the next day as most pound cakes are.