emma1222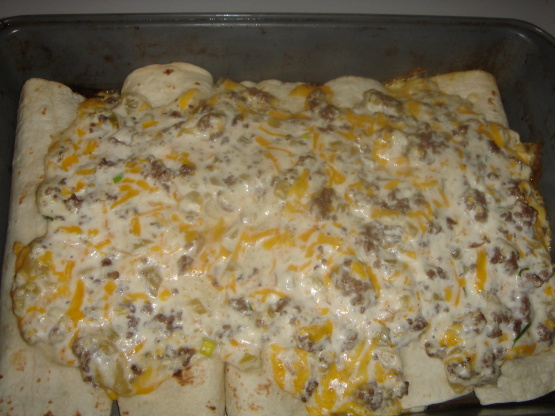 Got this recipe from a friend, who got it from her sister's in-law's family cookbook. Really easy to make and tastes great! The recipe makes quite a lot, so unless baking for a large family, I would half the recipe.
Brown meat and drain.
In large mixing bowl, mix cooked ground beef, chopped green onions, green chilies, cream of celery soup and Mexican cheese blend.
Spoon into tortilla shells; Put half in the shells, and save the other half for the topping.
Roll up tortillas and place tortillas shell seam side down in 13x9 inches casserole dish.
Spread remaining mixture on top of shells.
Bake at 350°F for 20 minutes.