Sour Cream Cinnamon Nut Muffins
Pumpkie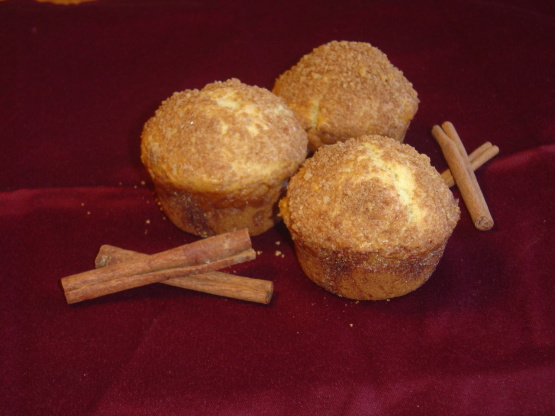 Delicious sour cream muffins with a cinnamon, brown sugar & nut filling and topping.

I made these this morning and my family loved them. They were light and moist. I definitley will make these again. I put the filling mixture on top of the muffins instead of in the middle, they still came out very tasty.
Mix together all filling ingredients and set aside.
Mix butter, sugar and eggs, then add sour cream and vanilla.
Add dry ingredients and mix.
Grease muffin tins or insert cupcake liners.
Spoon 1 tablespoon of batter into prepared muffin pan.
Top with 1 teaspoon filling, then add 1 tablespoon batter.
Sprinkle tops of each muffin with remaining filling.
Bake at 375° for 25 minutes.
Remove from pan and cool.