jenne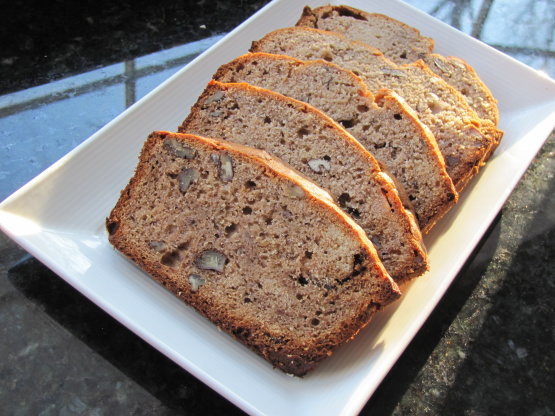 I have to type this review with one hand because I can't stop eating this AMAZING BREAD with the other!!! I used crushed pecans and baked in a 10x10 pan for 40 minutes. nom nom nom,,,
Grease 1 large loaf pan.
Cream margarine, sugar, eggs and vanilla.
Add dry ingredients, then bananas, nuts and sour cream.
Mix well.
Bake at 350 F for 1 hour.