Derf2440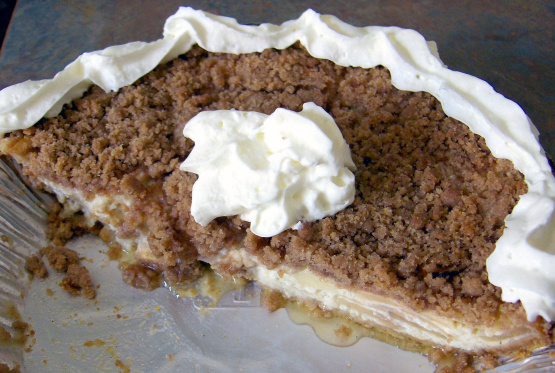 Nummy! Serve warm or cold, topped with whipped cream.

Nummy all right! I used 3 Braeburn apples, was about 2 1/2 cups of diced apple and worked fine. We had this cold with a scoop of ice cream and a dollop of cream, oh boy is it good. Dorothy I love your recipes, if you had a restaurant Id be a regular!
Combine first 8 ingredients .
Pour into prebaked 9 inch pie shell.
Bake in 375°F oven for 30 minutes .
In the meantime, combine the topping ingredients .
Crumble over pie.
Bake for another 10-15 minutes .