Sour Cream Apple Coffee Squares
Prep 15 mins
Cook 40 mins

Directions
Preheat oven to 350 F.
Cream butter and sugar until smooth.
Add eggs one at a time, mixing well after each addition.
Add vanilla and stir in sour cream.
In a separate bowl, combine dry ingredients and stir into wet ingredients until just mixed.
In another bowl, combine all ingredients for topping except the apples.
Toss the topping with the sliced apples.
Scrape the cake batter into a 9x12 inch cake pan and level.
Arrange the apple topping over the batter.
Bake for 35 to 40 minutes or until a toothpick inserted in the centre of the cake comes out clean.
Cut into squares and serve warm or at room temperature.
Reviews
Most Helpful
I LOVE this cake! I followed some reviewer suggestions--added a chopped apple to the batter, doubled the vanilla. I also used four apples for the topping and used espresso powder instead of instant coffee. But I stuck to the butter/sugar amounts and the sweetness and butteriness was just right. It sliced beautifully -- I got12 nice sized pieces plus some "cook's treat" bits off the ends. I meant to take a picture but somehow it all just got sliced and taken away before I could...Thanks, Dreamer!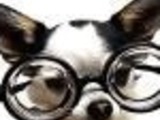 The first bite I had was right out of the oven. I plopped a big dollop of whipped cream on top and dug in. WOW was it delish! Next time I make it and that is sure to be, I will add some chopped walnuts or pecans into the mix before baking.
Delicious and attractive! I'm not sure why mine came out so much darker in the photo on the topping, but I didn't change a thing in that. In the cake, I did double the vanilla and added an extra apple chopped into the batter, per previous reviewer's suggestions - good advice, that - although I think it would be great even without that modification! This was easy, and the coffee added an extra "mystery ingredient" - you can't quite make it out, but the cake is more earthy and warm. Super recipe, Dreamer - thank you for posting! Made for PRMR Tag.