Akeleie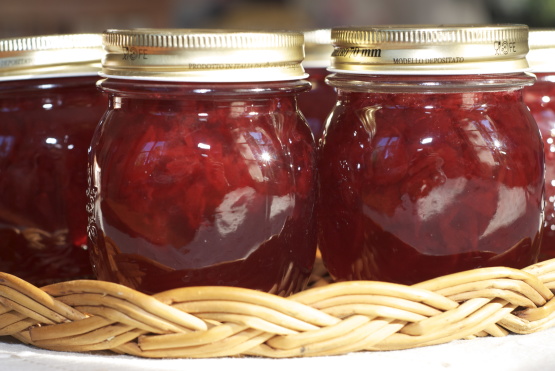 I think I got this off the net a long time ago. I have also made it with semi sweet cherries and it was very good.

I will make this soon as I have a large bag of frozen cherries. My question is... When measuring the 4 cups of cherries is this before or after chopping up the cherries?
3

lbs sour cherries (about 4 cups)

7

cups sugar

6

ounces liquid fruit pectin

1

teaspoon almond extract
Wash, stem, and pit cherries.
Chop them small pieces.
Put fruit and sugar in a large saucepan.
Boil hard for 1 minute.
Remove from heat and stir in liquid pectin.
Skin 5 minutes.Add almond extract,.
Put in jars and seal with hot lids.
I sometime do a 5 minute hot bath, but not everytime.