flower7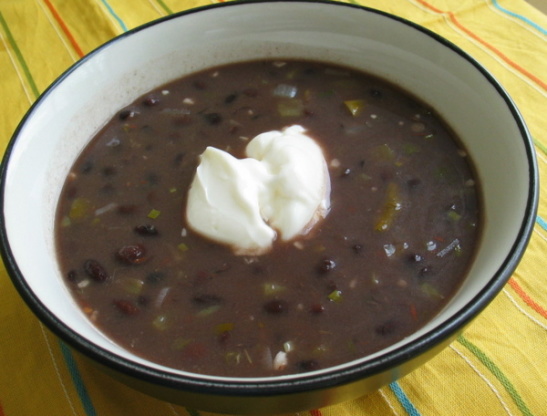 This recipe comes from an Everyday Food magazine. I cut the recipe in half when it's just DH and me. Great for a BBQ or a cold night. Serve with a dollop of sour cream. You can also try adapting this for the microwave.
In a medium saucepan, heat olive oil over medium heat.
Add scallions and garlic cloves and saute until fragrant, about 1 minute.
Add black beans and water. Increase heat and bring to a boil.
Reduce heat and simmer for about 30 minutes, stirring occasionally.
Add salsa and stir until heated through.
Add salt and pepper to taste.