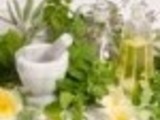 A Greek classic, fresh in flavour. Use liquid eggs(egg beaters)for a lighter version.
Make and share this Soupa Avgolemono recipe from Food.com.
Directions
Bring chicken broth to a boil.
Add the carrots, celery, onion and rice. Simmer until rice and vegetables are tender, about 20 minutes.
Remove from heat. Set aside.
In medium bowl, beat lemon juice and eggs; slowly add some of the hot broth to the egg mixture beating steadily to temper it. Gradually whisk the egg mixture back into the hot soup.
Cook over minimum heat, without boiling, until soup thickens, about 5 minutes.
DO NOT BOIL soup after adding the eggs.