Soup With Millet and Carrot
Laka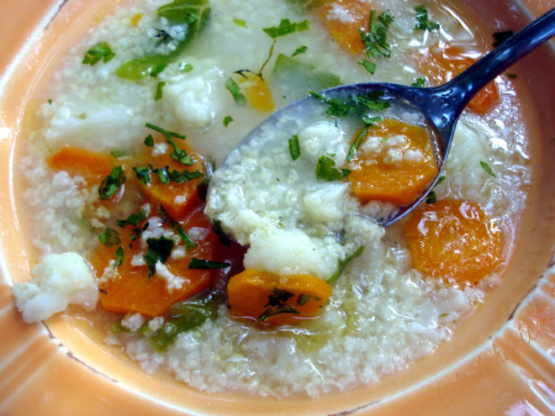 Recipe by Laka
This is a deliciously healthy and vegetarian soup, easily thrown together.
Put millet, cauliflower flowers and leaves and sliced carrot in the covered microwave-proof dish. Cook in a microwave oven for 15 minutes on MAX.
Stir in olive oil, salt and sprinkle with chopped lovage or parsley leaves and grated Parmesan cheese.