Leslie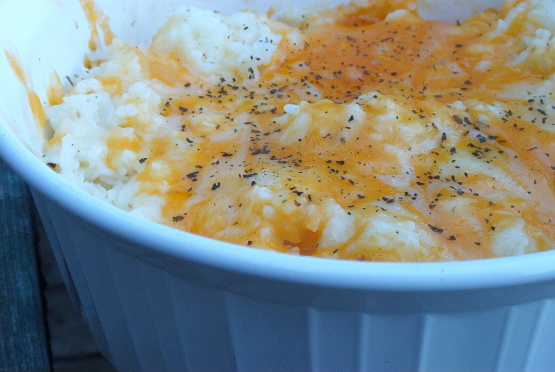 BF and I went to the casino the other night and the Chinese section of the buffet had a dish by this name. I knew it was rice and very rich and that I needed to find a recipe for it! This is it!!! I did sub 1/2 and 1/2 with no problems and by all means use the food processor for the onions!

Top Review by Leslie
This was a delicious, well written and easy to follow recipe. The only thing I did different was to use a much smaller amount of onion, as I knew it would be too much for my family's taste. Iwas a beautiful dish that we just loved, and I will be making this again. Thanks for posting Laurie!
Preheat oven to 300.
In med pan bring water to a boil.
Add rice and 1/2 tsp salt.
Cook uncovered 5 minutes.
Drain.
In 3 qt round casserole stir onions and melted butter until coated.
Bake covered at 300 for 15 minutes.
Remove from oven.
Add the ricee 1/2 tsp salt and pepper.
Bake at 300 for 1 hour.
Remove from oven.
Stir the whipping cream and 2 TBS butter into the rice mixture.
Sprinkle with cheese (s) and parsley.
Serve immediately.