Sorbetto Espresso or Italian Ice
Debbwl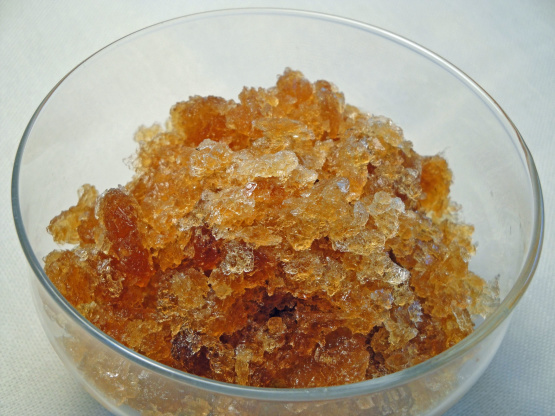 This light and frosty dessert is the perfect ending to a summer meal. It will take a few hours, so plan to make this espresso sorbet ahead of time so you can enjoy it later. Of course you can always use an ice crean maker if you have one.

Top Review by Debbwl
If you love coffee you will love this frozen treat! I made both options with DH preferring the Sorbetto option and myself preferring the Italian Ice option. While I did not dress this up as we just enjoyed it as a cool down snack can see how it could be dressed up for company. This is a keeper that will be enjoyed again. Thanks for the post.
In a bowl, combine the ground coffee and brown sugar.
Add boiling water and mix. Let steep until water has cooled, then strain out coffee grounds and add in the cream for a sorbetto or omitt it for am Italian Ice.
Pour the mixture into a shallow pan or dish, and freeze for at least 3 hours. A deeper container will take longer to freeze.
If you want the ice remenber to keed scraping the mix with a fork several times during freezing.
When the sorbet is nearly frozen (still scoop able), serve into tall chilled glasses and top with whipped cream and a sprinkle of cocoa if desired.