Sopa De Ajo (Garlic Soup)
Prep 10 mins
Cook 45 mins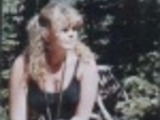 A traditional Spanish soup that comes from the City of Guanajuato, where it was served in the 17th century to the owner of the largest silver mine.
2 tablespoons oil
3 ounces garlic, seperated into cloves (about 30 cloves)
1⁄4 cup water
3⁄4 cup dry breadcrumbs
6 cups chicken stock
2 eggs
Directions
Heat oil in a large saucepan over medium heat; add garlic and saute, stirring constantly until golden brown, about 8 minutes; transfer to a blender reserving oil.
Puree the garlic with the water and set aside.
Brown the bread crumbs in the reserved oil.
Add the chicken stock and the pureed garlic; simmer covered for 15 minutes.
Beat the eggs lightly in a small bowl.
Bring the broth to a rolling boil and pour in the beaten eggs in a stream, stirring constantly with a fork.
Cook for 3 more minutes and serve.
Most Helpful
This recipe isn't as good as i had expected. the pungency of the garlic and onion is not very well incorporated; maybe creaming the soup will refine it.
I really liked this. I made it one day when I was sick and the combination of warm chicken soup, garlic and protein made me feel a lot better. I thought it was delicious.