gailanng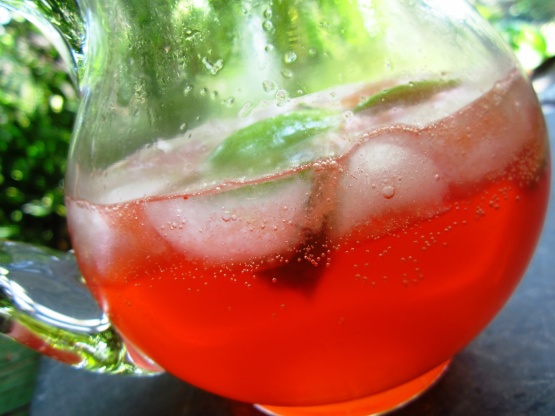 This make a simple old-fashioned drink, Sonic cherry lime-aid.

I worked at Sonic for almost a year. For one can, two wedges should be enough. I also advise using grenadine (cherry syrup) instead. The juice is a little thin.
1

(12 ounce) can Sprite
1⁄4 cup cherry juice (Libby's Juicy Juice best)
Fill a 16 oz glass 2/3 full with ice Pour sprite over the ice.
add the juice of 3 lime wedges and drop them into the drink.
add the cherry juice and serve with straw.
Makes 1 16oz drink.