Sommer's Slushy Strawberry Mandarin Brain Freeze
Just four ingredients! I had fresh strawberries that were getting soft, so I froze them. I had a leftover single-serving cup of mandarin oranges in juice, so I froze that too. I placed the frozen strawberries and frozen mandarin oranges plus their juice into the blender with a bit of cold water. This is a recipe I just created tonight. I was going to add some frozen (from fresh) blackberries, but my bf had expressed his desire to use them to make a blackberry shake, and there weren't enough blackberries for us both to share. Oh well! I just finished making this right before I completed my recipe submission and imo it's really good! It's very refreshing and tastes fresh too. I used about a tsp of honey and it's perfect. This reminds me of a Dole Frozen Whole Fruit Bar, except it's drinkable. There are also some nice pieces of strawberry left in it that make this really pretty and yummy. Be careful, this really will give you a brain freeze! Lol. :) This really doesn't need blackberries in it, I think it's great as-is, but the blackberries would add a different flavor, depending on what you are after. This one tastes predominantly strawberry with mandarin orange sneaking as a great background flavor. Edited to add: I bet you can make this a Brain Freeze with a Kick by adding an ounce of your favorite plain or flavored vodka or plain or flavored rum to this. :D ETA: A clarification on the mandarin oranges. In most stores in the canned fruit and applesauce aisle, there are a variety of fruit companies that sell packages of single-serving, individually sealed plastic cups of mixed or single fruits in light syrup or juice. I had one of these single-serving plastic cups of mandarin orange sections in light syrup or juice that I needed to use up. I froze the entire cup and contents. The cup the mandarin sections were in stood up well to freezing. When I created this recipe, I opened up the plastic cup and dumped the frozen contents (sections and syrup) into the blender along with the frozen strawberries. I note this b/c there was some confusion with another reviewer. I'm sorry for not being more clear. :) If you cannot find these single-serve cups, and you don't mind opening a can of mandarin sections in light syrup or juice and putting them into a freezer-proof container and freezing solid, that will work too.
Directions
Add first three ingredients to a blender and let thaw slightly.
Add a tsp or so of honey (or to your taste), if desired.
Blend, blend, blend until slushy, stopping occasionally to scrape down sides with spatula. Use the spatula to mash the mostly frozen fruits together, too. Don't worry if it's not totally blended together, it looks really pretty marbled red and orange. Add more water if needed, but try to keep it to a minimum so the flavor doesn't get watered down and the slushy stays fairly thick. I didn't need more than 1/2 cup of water. You can probably replace the water with fruit juice of your choice, also. I wanted to keep the flavors to the strawberry and mandarin orange, so I didn't use fruit juice. This may be eaten with a spoon or a straw, as it thaws. If desired, refreeeze before serving, as the blending action will thaw the fruit a bit more.
This makes one large serving, or two small ones.
Most Helpful
On 7/8/2011 I made this drink for the Fruit Event in the Food Photo Forum.Now I have to say,the description about this recipe was long,list of ingredients were short,but the finished product was full of flavor.Thank you so much for posting, and " Keep Smiling :) "

This recipe made it into our Book #231450. 6/14/08 - An absolutely fabulous drink! I used a 6 oz can of Dole mandarin oranges in light syrup and poured it all in (syrup included) and thereby omitting the need for water. I used an equal amount of frozen strawberries and about 1 tbsp honey. This did not make a 'brain freeze', but rather a smoothie. If you choose the brain freeze version, you can make it easier by simply adding ice cubes to the blender. The four of us drank this down with smiles. Oh how I should have tripled this recipe! We had to get one person to stop licking the inside of the blender it's just that good! The flavors of the strawberries, mandarin oranges, and even the honey are all there on your palate individually and melded together as they swirl around your mouth. Thanks for sharing this wonderful and versatile concoction. :)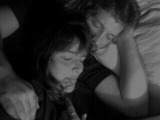 I love mandarin oranges and strawberries, so I knew I would love this! I left out the honey. It was a great morning drink! Thanks! Made for the Best of 2008 cookbook tag!