Somersizing Chicken Enchilada Soup
Prep 15 mins
Cook 35 mins

This is a recipe from the website that other Somersizers have posted - said to be terrific and it fits within the guidelines. I saw many used a rotisserie chicken - bet that would add come nice flavor and speed to this dish! I enjoyed Somersizing last time around, and OBVIOUSLY need to get back to it!! ;) Enjoy!! Appears to be Level One meal - but there is an additional section for anyone wanting to make it a LEVEL TWO meal. **Original posting called for 3tbsp of tomato paste, but most reviewers semed to like the recipe changed this way, so I am posting as such.
1 walla walla onion, peeled (Vidalia or other sweet is fine)
4 garlic cloves, peeled (or 3 tsp minced jarred garlic)
1 (4 ounce) can diced green chilies
6 cups chicken broth (3 cans)
2 tablespoons olive oil
2 teaspoons red chili powder
2 teaspoons ground cumin
1 (4 ounce) can tomato paste (may freeze the rest for later use in zip loc bag, depending on taste)
1 lb rotisserie-cooked chicken, shredded (1lb thinly sliced chicken breast or 7-8 chicken tenders)
1 cup cheddar cheese, grated
1 lime
salt and pepper
4 corn tortillas (Only for use if making a Level TWO meal, see below) (optional)

GARNISH

sour cream, full fat
cheddar cheese, shredded
scallion, chopped
tomatoes, diced
Directions
Puree first 3 ingredients together in food processor.
Heat stock pot with olive oil add the puree, chili powder, cumin and tomato paste, sauté stirring constantly about 1 minute.
Add broth and let simmer for 15 minutes. (You can simmer longer to enhance flavors).
Add in thinly sliced chicken breast (or shredded rotisserie) and simmer about 15 more minutes.
Add in lime juice, salt and pepper (a few dashes of Tabasco are good too) to your liking.
3.Before serving stir in a cup of cheddar cheese until melted.
4.Ladle into serving bowls and garnish with full fat sour cream , more cheese, diced tomatoes and scallions.
****FOR LEVEL 2:.
After step 1 add 4 broken up corn tortillas (toasted in oven).Simmer for additional 10 minutes then puree with hand held blender.
Continue on to step 2.****.
Reviews
Most Helpful
I have 4 of Suzanne Somer's cookbooks, since I was really into "Somersizing" for a long while AND her recipes have always been wonderful. I've never gone to her website but will have to check that out. I do believe there is something to food combining in terms of easy digestion, etc... This is a great soup recipe! I made it for level one. The soup is filling and very flavorful. Thanks for a great Somersizing recipe!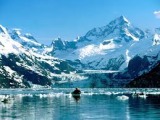 I don't know anything about "Somersizing" but thought the soup sounded good. It was very tasty and easy to make. I got confused with the instructions for adding the tortillas (after step 1?) so I just served tortilla chips on the side and garnished the soup with diced tomato, sour cream and more cheese. Would be good with pepper-jack also.