Some Like It Hot (Fresh Pepper Condiment)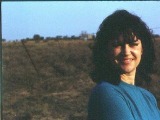 A certain seafood restaurant chain recently served this with their calamari, and at home I recreated it. It's great with all meats and seafood. Mine wasn't even hot enough, surprise, surprise! It will all depend on the type of hot peppers you use. It's a tiny amount, made fresh, and will benefit from being made ahead, covered, and left at room temperature until needed. Ingredients can be tweaked to your taste.
Ingredients
Nutrition
1

tablespoon hot pepper, no seeds, very finely chopped (I used green and red cayenne peppers from my own garden)

1

tablespoon virgin olive oil

1

teaspoon lime juice, freshly squeezed
1⁄2 teaspoon sugar

1

teaspoon garlic, fresh, very finely chopped
1⁄4 teaspoon salt (or more, do not leave out)
Directions
Prepare all ingredients.
Mix well in a glass bowl, and leave to stand for 1 hour to a day.
Decant into a tiny glass or porcelain dish.
Serve with grilled (or other) meats.