ChefLee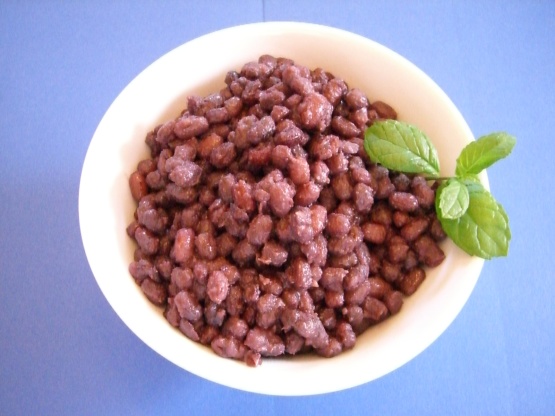 Adzuki beans are used in many oriental foods. They are usually made into red bean paste and then into desserts! In Somalia, they enjoy a dish called 'cambuulo' which is adzuki beans with butter and sugar. Since I can't go to Somalia to try it, I made up this version. I hope you like it!
Soak beans overnight with enough water to cover an inch or 2 over the beans.
Drain beans and add 2 cups of water and beans to a large saucepan.
Bring to a boil then turn down to low heat. Simmer on low for 25 minutes, stirring occasionally.
After the 25 minutes, the water should be absorbed. Add butter and cream.
Stir well and keep on low. Cook 10 more minutes, stirring often.
In the last 2 minutes, stir in nutmeg and sugar then serve.