Solo Spam and Cheese on Toast
teresas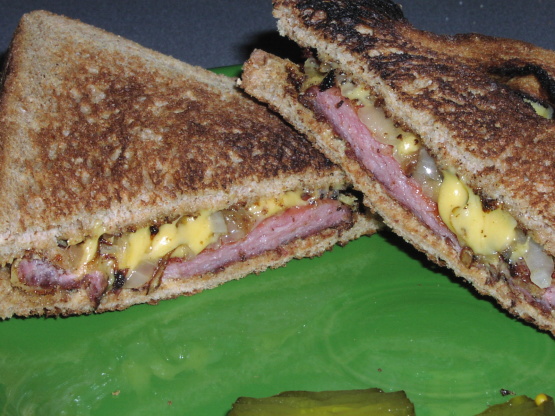 A simple, but tasty lunch using ingredients that could be transported to a campsite.
Heat the olive oil in a medium sized frying pan, add the onions and saute until nearly transparent.
push the onions to one side of the pan and add thinly sliced Spam.
Fry Spam on one side for 2 minutes, flip, and lay the cheese on top and cook until the cheese melts.
Toast the bread, and spread the mustard on one slice.
Add the Spam/ cheese, pile the onions on top and close the sandwich.
Serve with potato chips, a pickle and beer.