Solo Chicken Mushroom Pilaf

There is usually just enough flavorful liquid in the final dish to prompt me to eat this with a spoon. The natural flavoring of the mushrooms is similar to MSG and when paired with the sweetness of sauted onions, that was enough flavor for me. However Cooking is a Creative Sport, so feel free to add spices. I found that adding a quarter teaspoon of curry powder during step four made a very pleasant variation, and the kitchen smelled wonderful.
Directions
Melt the butter with the olive oil in a frying pan that has a tight fitting lid.
Add the diced onion and saute until nearly transparent.
Dice the chicken breast and add to the pan, stirring until all sides of the meat have turned white.
Add the uncooked rice and stir until all of the grains are covered with the cooking fat.
Add the mushrooms, and stir.
Add the chicken broth, stir and bring up the heat until the liquid starts to simmer.
Put on the cover, reduce the heat to the minimum setting and set your timer for 15 minutes and walk away. DO NOT PEEK.
After 15 minutes, turn off the heat, DO NOT PEEK and set your time for another 15 minutes, and walk away.
Fluff with fork or spoon. Service options might include a small side salad and a cool beverage.
Reviews
Most Helpful
Rather plain recipe, but very easy to cook! I added tony's, tabasco, salt, minced garlic, pepper, spinach, broccoli, and chicken seasoning. This livened up the flavor by quite a bit, and it became and pretty tasty meal :)
Thank you Bill for a beautful dinner. I loved how it looked after itself. Will for sure be making this again. Might even think of making it for a quick lunch.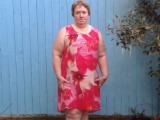 Excellent! Tasty, easy to prepare, and perfect for lunch. I made a few minor changes - I used a larger chicken breast (200g), and reduced the butter to 1 tsp and oil to 2 tsp. I added 2 tsp of rose wine ("cooking juice") when I added the rice. I wanted to add the curry powder, but forgot :-) so I added a splash of soy sauce when I served it. A red bell pepper sautéed with the onions could add some color - I think I will give it a try.