Solo Chicken Breast and Bell Pepper
jrusk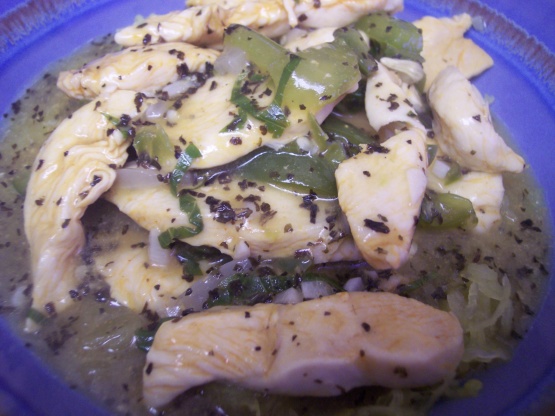 Consider chicken breasts as blank canvas, much in the same way as you might use rice. It does not have an intrusive taste of it's own, but white chicken meat provides a nutritious, inexpensive source of protein to use as a base on which you can build a variety of interesting meals. Here is a quick meal for one that requires only one skillet and a second pan to make the rice or pasta.

Now my girlfriend and I have seperate tastes on how our things are done, but this recipie is awesome... she digs the bell peppers and white wine, I prefer onions with a shot - or so - of bourbon. So 3 pans, everyones happy :)
Slice the chicken breast and the bell pepper into thin slices and saute in the olive oil until the chicken turns white and the peppers become limp.
Add the rest of the ingredients and cook over a medium heat until the chicken is completely cooked through, about 10 minutes.
Serve over cooked rice or pasta.