Sole Florentine Aux Champignons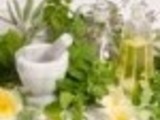 I was looking for a recipe for Sole Florentine with mushrooms and came up with this special dish.
Make and share this Sole Florentine Aux Champignons recipe from Food.com.
Directions
Preheat oven 375°F.
Cook washed spinach with water still clinging over medium-high heat until wilted; drain. When cool enough to handle, gently squeeze out remaining moisture. Finely chop and place in an oiled casserole.
Top with the sole filet and sprinkle with Old Bay seasoning.
In skillet heat oil; add onions,salt, garlic and mushrooms; sauté for 4 minutes; whisk in flour and slowly add chicken broth and cream stirring constantly for 3-4 minutes until thickened; stir in Parmesan cheese.
Spoon over sole.
Cover and bake for 20 minutes; uncover and bake another 5 minutes.