Soft Peanut-Butter Cookies
Katzen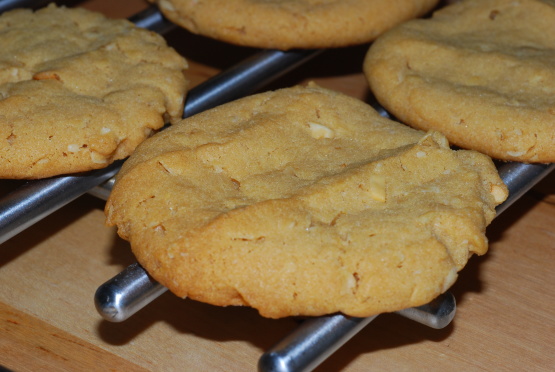 From Best of the Best From Michigan cookbook I received in the bi-annual cookbook swap.

My son prefers SOFT cookies, and these fit the bill! They were extremely soft and also tasty! I've never made PB cookies with oatmeal in them, but it lent a nice texture. I used plain shortening also b/c that's all I had, but would be curious how the flavor might change with butter flavor shortening.
Whip butter, Crisco, peanut butter, brown sugar and white sugar until creamy.
Add eggs and vanilla.
Combine dry ingredients, except oatmeal and add to creamed mixture. Mix well; then add oatmeal, last.
Roll into balls; put about 2 inches apart on cookie sheets. Bake at 350 ° for 9-11 minutes.