Jubes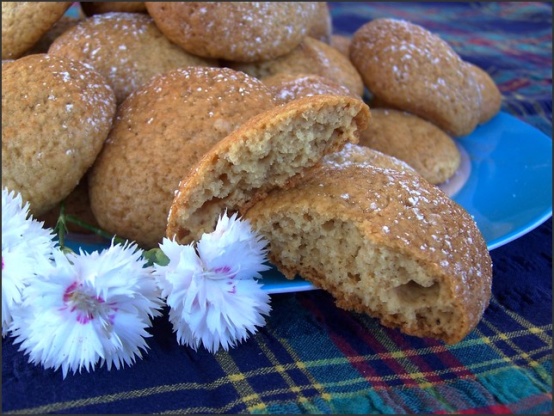 I got this from a cookbook, though I forget which one, after a long search. This recipe makes a wonderful soft cookie, similar to Ostreicher's; perfect for Rosh Hashanah! My KitchenAid only fits 6 cups of flour, so I halve the recipe and use 5 eggs.

Texture was wonderful, but the dough tasted more flavorful than the cookie. These also bake up huge because of the amount of baking powder. I'll make them again but with less BP and drizzle it with something.
Combine all ingredients, kneading well.
Refrigerate dough for 3-4 hours.
Preheat oven to 350.
Form dough into balls; if dough sticks, moisten your palms with a bit of water as needed. Place balls on greased cookie sheets.
Bake at 350 for 12-15 minutes or until cookie bottoms are brown. Do not overbake.