ducky007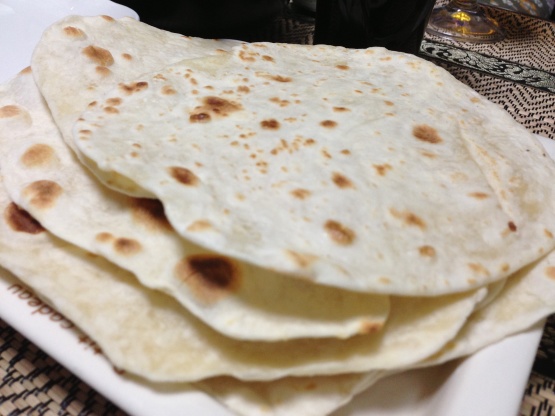 Healthy home made Tortillas without using lard or shortening. Fresh warm Tortillas taste so much better than store bought. Try it !
In a mixing bowl, combine all ingredients and knead well with hands to form ( If the dough is too dry, add another table spoon or two of water ).
Wrap up the dough tightly and rest it for 30 minutes at room temperature.
Divide the dough into 12 golf ball sized balls and roll out on a floured surface to about 6 inches in diameter.
Heat a non- stick pan over medium heat. Place tortillas in the dry pan for about 1 to 2 minutes.
When you see bubbles on the top , flip the tortillas over and cook for about 20 seconds .
Soft and nicely brown-dotted tortillas. Ready to serve!