Soft Chocolate Chip Cookies
Ashley Cuoco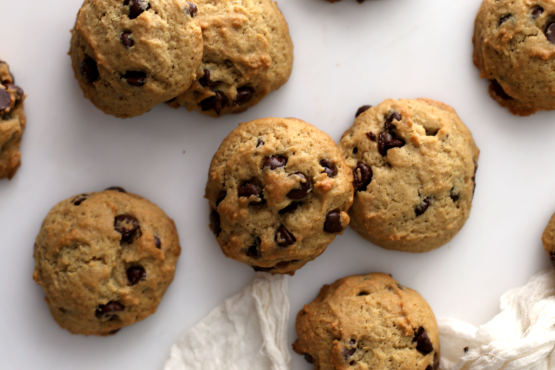 These are my kids' favorite chocolate chip cookies. They don't stick around too long!

These were excellent! I left out the almond extract and used all butter instead of half shortening and half butter. Could be made with a variety of flavors of pudding and chips. Imagine chocolate pudding and peanut butter chips or butterscotch pudding and chips. I will be making these often and try every possibility!
Preheat oven 350 degrees.
Combine flour and baking soda.
In a large bowl beat brown sugar, sugar, butter, shortening, pudding mix, vanilla, and almond extract.
Mix until well blended.
Add eggs and mix well.
Beat in the flour mixture.
Stir in chocolate chips.
Drop by rounded teasponful and bake 10-12 minutes.