Tisme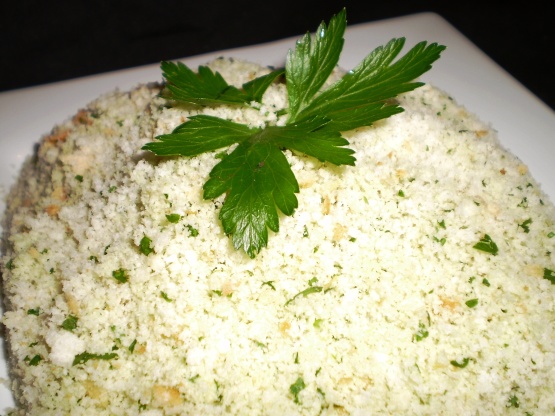 A great way to turn unwanted bread scraps into a useful ingredient, with variations for making dry bread crumbs. Cook time is for the dry bread crumbs.

Top Review by Tisme
Great outcome! Had leftover bread to use. I used a food processor and blended bread with some parsley which I needed for a recipe. (Hence why the photo may be a little green.) Then I made more using just bread without parsley, which I have used to freeze. Thanks Deb......Nobody could go wrong with this one
1

ounce bread, 1 sandwich bread, without added flavorings, or

1

roll, without added flavorings
Tear 1 small roll or 1 slice of bread at a time into a blender.
Cover. Turn blender on and off repeatedly until bread is torn into light, uniform crumbs.
Or put bread on a cutting board and use fork tines to tear off crumbs.
Put crumbs into a plastic bag and toss to mix.
Press air from bag; close and freeze.
One (1-ounce) bread slice makes about 1/2 cup lightly packed crumbs.
Dry Breadcrumbs:.
Preheat oven to 250 degrees Fahrenheit (120 degrees Celsius).
Spread soft bread crumbs in a thin layer on a shallow baking sheet.
Dry in oven 30 minutes.
Cool.
Spread crumbs out in an open plastic bag; crush with a rolling pin.
1/2 cup lightly packed soft breadcrumbs makes about 3 tablespoons fine dry breadcrumbs.