Soft Batch Oatmeal Raisin Cookies
Cnd-Tom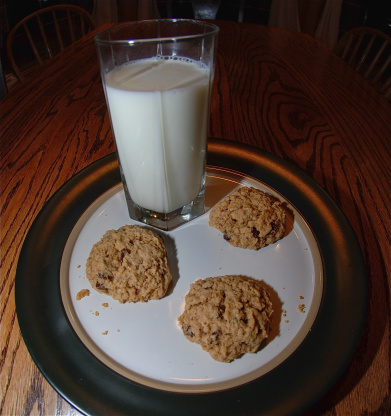 My all time favorite cookie, a sweet taste of raisins in this soft and chewy cookie. They don't get any better than this.

Top Review by Allie
My husband is an avid oatmeal cookie fan. I have tried many recipes over the past 40 years of marriage and although he ate most of them - he commented highly on this one. It is very good. I made a double batch and instead of adding 2 pkgs of vanilla instant pudding, I used one vanilla and one butterscotch. It gave it more of a maple flavoring. VERY GOOD!
Preheat oven to 375 degrees.
Mix butter, sugar, brown sugar and eggs until creamy.
Add the remaining ingredients and blend well.
Bake until lightly browned.