Soft Baked Molasses Cookies
Pamela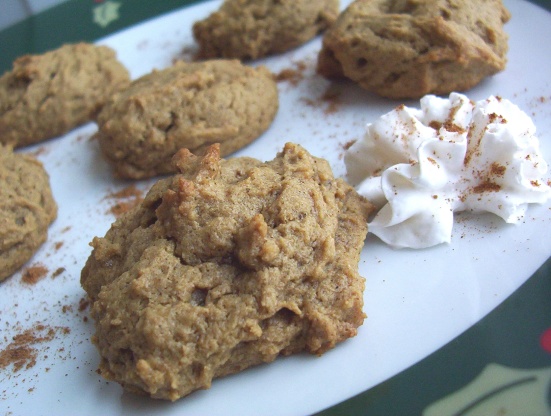 A variation on an old Betty Crocker favorite.These are a holiday staple in our family and you WILL NOT EAT JUST ONE! One of my most guarded recipes, now shared with the zaar community. I hope you enjoy. (recipe easily doubles)

I've just made your FABULOUS cookies....I can see why it was one of your most guarded recipes...
(I have a few of those).....Eating just one...very difficult....This will be one of my fall cookies to make EVERY year I'm on this earth.....Thank you so very much for sharing a special recipe.....
Pre-heat oven to 375°F.
Mix sugars, sour cream, molasses, egg, margarine, and shortening in a large bowl until smooth.
Stir in remaining ingredients. Do not over mix!
Drop by rounded tablespoonful onto an ungreased cookis sheet. Place about 2 inches apart.
Bake time is roughly 10-12 minutes or until the cookies have browned. May be hard to gage by color so bake until almost no indentation remains in center of cookie when touched.
Cool on wire rack.
Serve by themselves or dipped in whipped cream!