Soft and Chewy Rolls (With Variations)
From Cook's Country magazine, Oct/Nov 2009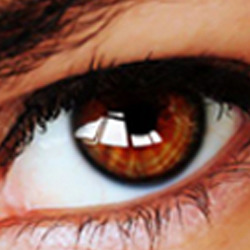 Very tasty! I made the basic recipe as written EXCEPT I added 1 teaspoon salt, omitted the egg wash, and did not top with additional salt. I made these into 12 sandwich thins, and topped each thin with a mixture of toasted sesame seeds and poppy seeds. Baked at 375F for 16 minutes. Tagged for The Variety Event 2014.
Preheat oven to 200°F When oven reaches 200°F, turn it off.
Line baking sheet with parchment. Grease large bowl.
Whisk water, oil, sugar, and yeast in liquid measuring cup until yeast dissolves.
Mix flour, potato flakes, and salt in large bowl. Make well in flour, then add water mixture to well. Stir until dough becomes shaggy and difficult to stir. Turn out onto floured work surface and knead until dough is smooth and forms cohesive ball, about 10 minutes.
Cover with plastic wrap and place in turned-off oven until dough has doubled in size, about 45 minutes.
Punch down dough on lightly floured work surface. Divide dough into quarters and cut each quarter into 3 equal pieces. On clean surface, form each piece into rough ball by pinching and pulling the edges unders so that the top is smooth. Then cup each round with your palm and move in a circular motion on an unfloured surface to shape a smooth ball. Transfer to prepared baking sheet. Cover loosely with plastic wrap and return to turned-off oven until doubled in size, about 20 minutes. (Or refrigerate rolls for up to 24 hours.).
Remove rolls from oven and discard plastic wrap. Heat oven to 400°F Brush rolls with egg and sprinkle lightly with salt. Bake until golden brown, about 15 minutes, rotating sheet halfway through cooking. Cool rolls on sheet 10 minutes. Serve.
Variation - Cranberry Pecan Rolls:.
Add cranberries and pecans when mix in flour.
Variation - Rosemary Olive Rolls:.
Reduce salt to 1 teaspoon. Add 1 T olive brine along with water. Add 3/4 cup olives, and 2 T minced fresh rosemary along with flour.