Marlene.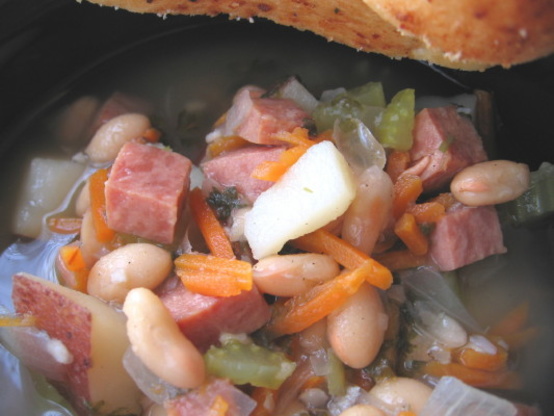 A hearty French Soup to be served with a firm bread.

I loved the fact that it uses veggies and simple prep. I followed the recipe exactly and it was a little bland. So I added seasoning salt, pepper and chili powder. These additions helped alot. I also used turkey ham that I had in the fridge. We're having leftovers tomorrow night. Thanks for the recipe!
Add all ingredients to a large soup pot.
Bring to a boil slowly.
Reduce the heat and simmer for 1 hour.
Check the seasonings and serve warm.