Sobrebarriga a La Brasa(Colombian Style Flank Steak)
Prep 20 mins
Cook 1 hr 30 mins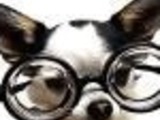 I ate this before I knew how it was made and I never would have guessed that it was a sort of pot-roasted grilled flank steak. It's always served with Aji (I have a recipe for this hot sauce -- #170433) on the table.
Directions
In a large pot, combine everything but the steak and bring to a boil.
Add the meat, lower the heat, cover the pan, and simmer till very soft and tender--about 1 and 1/2 hours, depending on the thickness of the meat.
Pre-heat the broiler or prepare a charcoal fire.
Drain the meat welland grill it over charcoal or under the broiler, turning once, and just long enough and to heat it and give the outside a crispy texture.
Note: The meat can be cooked on the stove in advance as long as it is brought to room temperature before being grilled.
Most Helpful
I was very anxious tasting a Colombian dish. The result was Excellent! I want my steak to be soft and juicy at the inside so this recipe worked perfectly for me. Boiled my steak in beer with cumin? Yes, it was so very tasty. I grilled it for 8 minutes. I served it with spaghetti with uncooked tomato sauce#97886 and had a lovely dinner. Thanks Kate for one more great recipe!

Don't know what went wrong here. I was expecting a tender, spicy steak and got a bland, dried out steak. Maybe it's better with the Aji sauce? I had a bottle of steaksauce in the cabinet that I opened for these steaks and that made it a bit better. I don't know; maybe I messed it up somehow, but I don't think I'll be trying this again. Sorry.