lazyme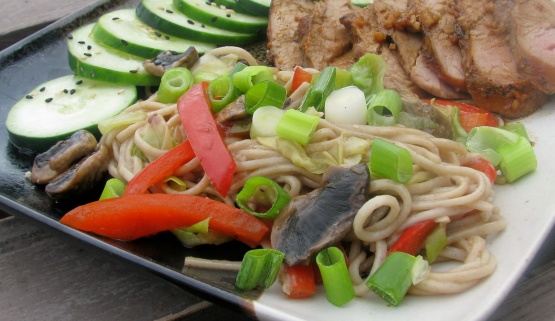 Soba noodles are thin buckwheat strands of pasta and are a favorite noodle used in Japanese cooking. You should be able to find soba in any Asian market or department in your local grocery store. Found this recipe on Favorite Name Brands website.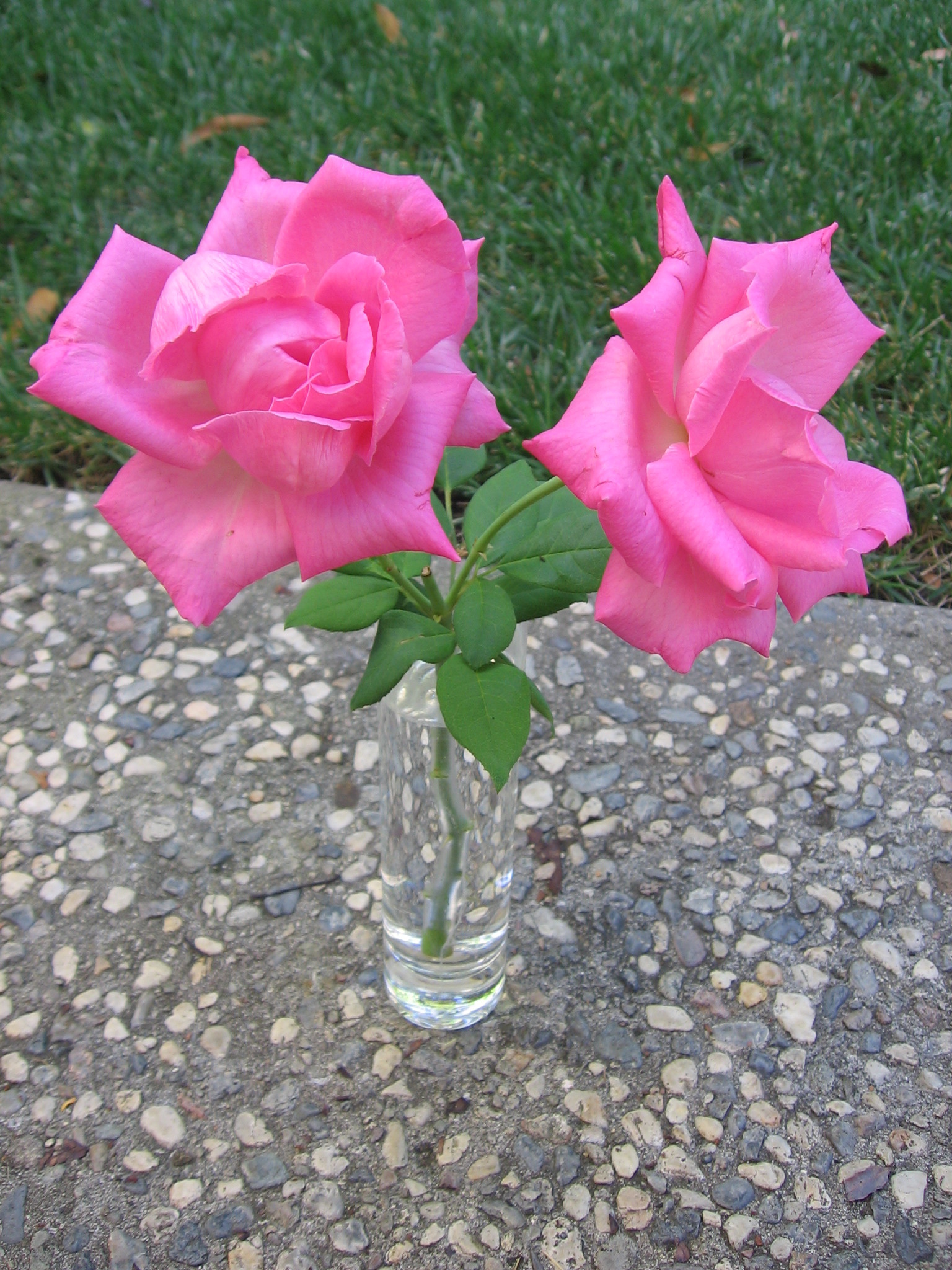 Top Review by Maito
This was a good dish, we enjoyed the tofu and shiitakes a lot. We added more soy sauce at the table and some cashews for a little crunch. This would not be strictly in keeping with the Japanese theme, but I bet lime and sweet chili sauce would be good additions.
In a large pot or dutch oven cook noodles according to package directions. Drain well and set aside.
In a large nonstick skillet or wok heat oil over medium heat. Add mushrooms, bell pepper, dried chiles, and garlic cooking for 3 minutes or until the mushrooms are tender. Add the cabbage, cover, and cook for 2 minutes or until the cabbage is wilted.
In a small bowl combine chicken broth, tamari, rice wine and cornstarch. Stir this into the vegetable mixture and cook 2 minutes or until the sauce is bubbling. Add drained noodles and tofu, toss mixture gently until heated through. Garnish with green onions and serve immediately.