teresas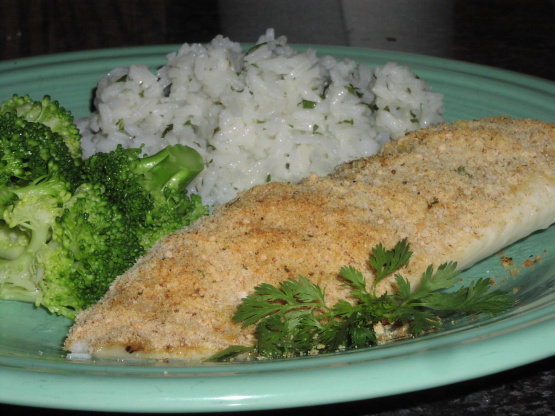 This was easy but I felt there was way too much breadcrumbs...I even cut it back some...served with recipe #488674 and steamed broccoli...
Preheat oven to 425F.
Rinse fish and pat dry.
Lightly grease a small shallow baking pan with some of oil.
Rub remaining oil over top of fish.
In a small bowl, combine remaining ingredients and sprinkle over fish.
Bake, uncovered, about 20 min. or until fish flakes easily.