Alia55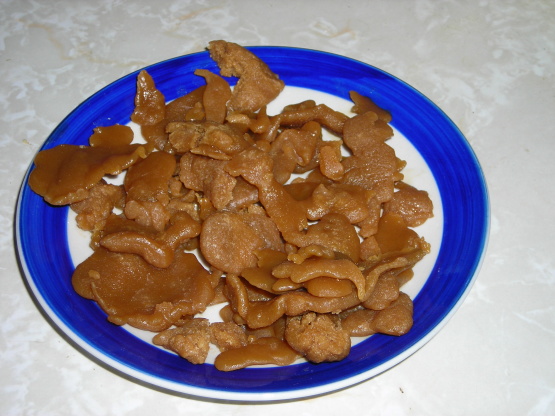 We used to make this as kids in the winter time. This is very tasty and very easy to make.
Go outside to collect fresh snow on a cookie sheet or a cassarol dish (or two). Make sure that the snow is very clean! Set aside for later use.
Bring all ingredients to a rolling boil in a heavy pot.
Boil till mixture is at the hard ball stage (when dripped into very cold water, it turns ito a firm ball).
When the mixture has reached the desired temperatur, drizzle it over the collected snow. The mixture will cool and harden very quickly.
This toffee can be eaten within a few minutes or stored in a cool dry place for a few days.