Snow Peas with Sesame Seeds
teresas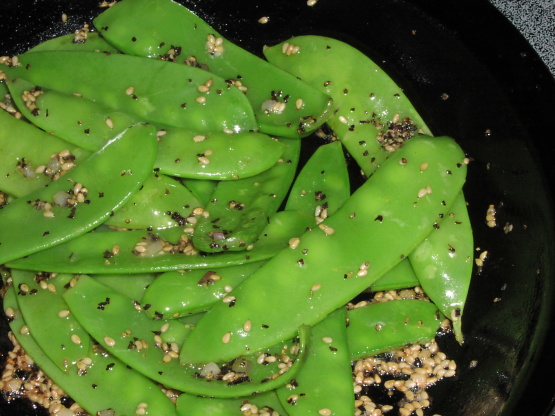 Very tasty and easy side dish! I was looking for something to accompany an asian-style chicken dish and this was perfect. I personally would've blanched the peas just maybe a minute longer but my dinner guests liked them this way just fine!
Pour the water into a saucepan.
Bring to a boil and add the snow peas to the pan.
Blanch them for 1 minute and drain.
Melt the butter in a nonstick frying pan.
Add the sesame seeds and brown them lightly.
Add the snow peas, shallots, and pepper.
Saute for 1 minute and serve.