Bergy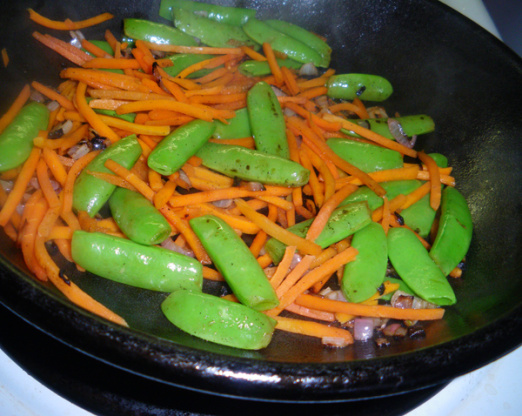 An easy to make side dish.

Top Review by Bergy
Delicious - is how I would discribe this recipe. I used Marsala wine instead of sherry and matchsticked the carrots. I didn't pre steam them as they cooked very quickly with the snow peas. Served with Pork & peppers stir fried and steamed noodles. A gourmet meal
Cut the carrots into slices, diagonally.
Bring water to a boil in a saucepan and add the carrots.
Simmer for 2 minutes.
Drain and rinse with cold water.
Saute the shallots in the butter in a large skillet for 1 minute.
Add the carrots and snow peas, turning to coat with butter.
Add the sherry and cook for 3 minutes, stirring frequently.
Season with salt and pepper and serve immediately.