The most easy way to prepare this sweet delicious treat from the sea. Steaming locks in that sweet succulant flavor that we so love !!
Directions
Wrap frozen crab legs in a couple paper towels." if not frozen,dampen paper towels".
After crab legs are wrapped with paper towels, wrap with plastic wrap.
Microwave for 4 minutes on high.
Ummm enjoy!
Reviews
Most Helpful
Why make preparing crab legs any harder when they are SO easy & SO good like this! thanks Roy B!
Excellent and easy method! I skipped the saran wrap, using only dampened paper towels. Our crab legs were defrosted (overnight in the fridge), so I microwaved them for two minutes. I also microwaved the butter after I took the crab legs out. Easy and perfectly done. Thanks!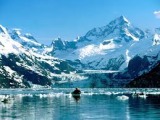 All these years I've been lugging the BIG stock pot out of the basement, wasting gallons of water and time waiting for the water to boil. Not to mention clean up! This recipe is simple & works! They tasted just as good as the boiled or pot-steamed.