Snoopy Super Bowl Extravaganza!

While Charlie Brown continually miss kicked Lucy's snap with the football, Snoopy was busy in the kitchen perfecting a superbowl treat for all. This is based on Snoopy's experiences in the kitchen during the Charlie Brown and Snoopy Thanksgiving television episode. Great for the beginner cooks in your family! Perfect spread for the Superbowl.
1 (16 ounce) bag tortilla chips
1 (12 ounce) jartostitos salsa con queso (or your favorite brand)
2 cups baby carrots
2 cups celery, cut into 2 inch length pieces
additional vegetables (optional)
Directions
In small saucepan, warm up con queso dip (remove from jar first) on a low to medium setting for about 5 minutes stirring occasionally, making sure dip is hot but not boiling.
Meanwhile, place tortilla chips onto a large baking sheet, and warm in the oven on the warm setting for about 5 minutes.
On a large plate, put a medium sized bowl in the center of plate.
Place carrots and celery and any additional vegetables around the plate, arrange however you may please.
Place warm con queso dip into the bowl on the center of your vegetable plate and place warm chips in a large bowl or basket.
Turn off stove and oven.
Place bowl and plate on the snack table and enjoy! Note: the vegetables are to please the mommys out there. They make this a healthy recipe :).
Reviews
Most Helpful
Simple and fun! We added sliced nacho rings. Thanks, Snoopy Chef! Made for PAC Spring '09.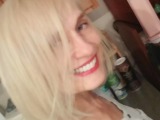 This is so simple and great. I did the recipe approximately. I used ranch dip. And used only tostitos and baby carrots. It's great. Thanks Snoopy :) Made for PAC Spring 2009
What a brilliant idea! I never thought I'd be making one of Snoopy's recipes but it was easy and fun! I added strips of red and yellow pepper- they're tasty and add colour! Thanks very much!