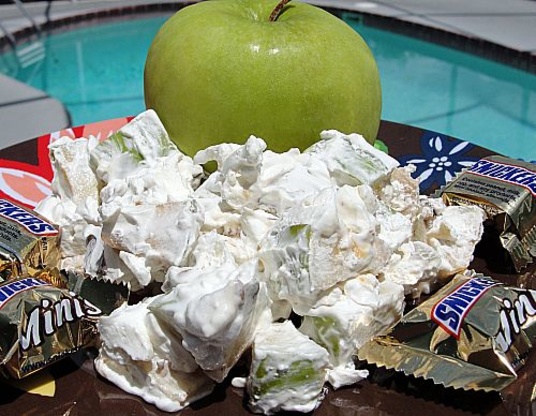 This recipe was one that a childhood friend made at a 4th of July party one year. I've made it ever since and never fail to get requests and raves. It's so simple to put together and everyone loves it. I have never actually measured anything, i just pick the size bowl depending on how many people i'm feeding and fill it up. (I always buy two bags of candy, and tend to put a little extra chocolate in the salad!)
Simple dimple to whip up and everyone loved it at the cookout we had last weekend. I added in some green grapes too. Went good with the apples!
Directions
Combine all ingredients in large bowl and serve.
Store in refrigerator.