Prep 10 mins
Cook 40 mins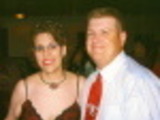 This is a QUICK AND EASY CAKE!!!! Try this cake with a scoop of vanilla ice cream.........OHHHHHHH SOOOOOOOO GGGGOOOOODDDDD!!!!!!!!!
510.29 g package German chocolate cake mix
3 eggs (or as called for by your cake mix)
78.07 ml oil (or as called for by your cake mix)
314.66 ml water (or as called for by your cake mix)
340.19 g jar caramel ice cream topping
236.59 ml chocolate chips
177.44 ml chopped nuts (peanuts or pecans)
Directions
Preheat oven to 350°F.
Mix and bake cake as directed on box in a 9x13 pan.
After baking, while still hot, pour caramel ice cream topping over cake.
Sprinkle chocolate chips and chopped nuts over the caramel layer.
Serve warm or after cake has cooled.
Reviews
Most Helpful
This recipe was very simple to make and very very very goooood! I let my neighbors try a slice and they really loved it. It is a keeper in my cookbook.
This cake is very very good. It was super easy to make and was a big hit with my family. I was concerned about heating the caramel sauce but there was no need. I spooned it right out of the jar onto the hot cake and it melted beautifully. I sprinkled with chocolate chips but left out the nuts. Wonderful !! Thank you for the recipe.