catercow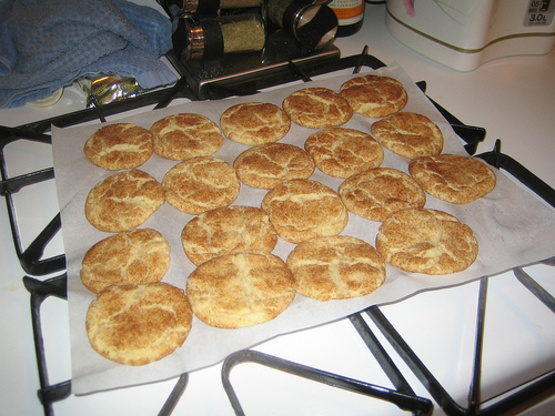 Delicious cinnamon sugar cookies....known to my friends as Catelin's Cinnamon Crunchies. One of my personal signature recipes.

My husband is afraid of chocolate and so I'm always looking for other cookies to make for him. Boy did I hit the jackpot with these! I doubled the recipe and made enough for hubby and all of the guys at work! Every single one of them raved about how delicious these cookies are. Thanks for the great recipe!!
Mix shortening, butter, sugar, and eggs.
Add flour, cream of tartar, vanilla, soda, and salt.
Roll into balls the size of walnuts. Roll in mixture of 2 tbsp sugar and tbsp cinnamon.
Place on baking sheet and bake at 400°F for 8-10 minutes.