Nimz1466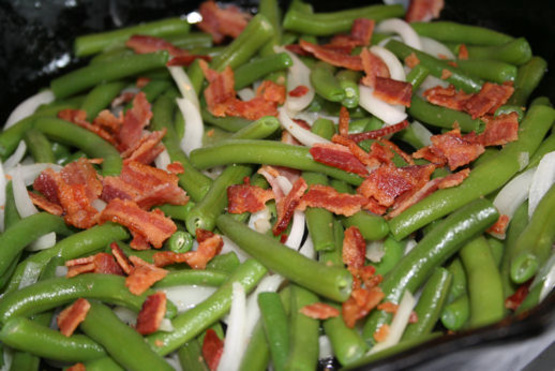 This is a recipe handed down to me by my mom. My husband and kids get excited when they see I have bought green beans, because they know they are in for a treat. As a lower fat option I omit the bacon, and cook the onions in a dash of canola oil. I save the bacon for when I serve it to company.
Cook the green beans until tender.
Fry the bacon (if using) until crisp.
Drain and crumble.
Cook the onions in about 2 Tablespoons of the bacon fat, just until they are tender.
Toss the hot green beans, onion and bacon together.
Drizzle with the tarragon vinegar.