Snappy Barbecue Beef Sandwiches
Karen..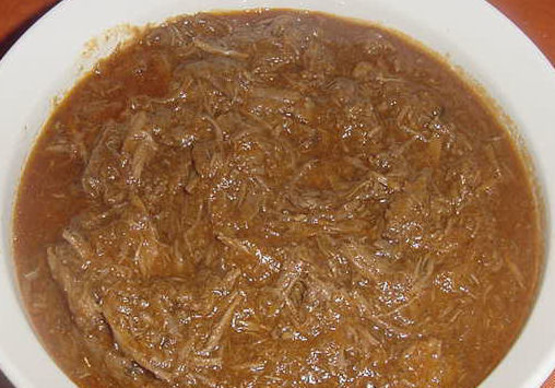 I fixed this for Christmas and everyone loved it, including my son-in-law, who doesn't even like barbecue. It is delicious.

Overall, good flavor and recipe. I also did in crockpot with no water. Plenty juicy! The recipe doesn't indicate what type of vinegar to use so I used cider. I also think it's important to note that when shredding the beef remove the fat from the roast...don't just shred it in. Obvious to me, but maybe not to others. Will use this base recipe again, for sure, but since I like a little more kick to my sauce I'll need to play with it to give it more of a zip. Thanks for sharing.
Place beef in a dutch oven.
Combine all remaining ingredients, except the buns.
Pour over beef.
Cover and bake at 350° for 5 hours, turning beef occasionally.
Shred beef with a fork.
Serve on buns or rolls.
Note: can keep this warm in a crock pot.
This recipe can also be cut in half.