Snapper Fillets With Herb and Caper Butter
Peter J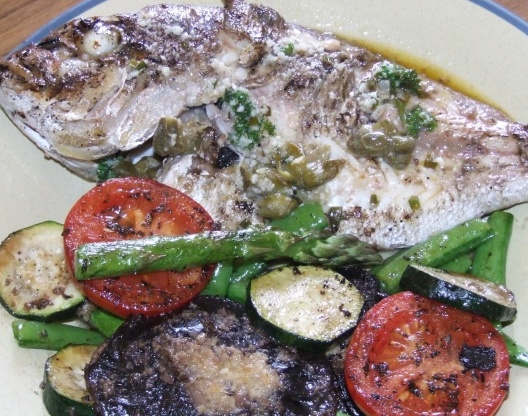 A good and simple way to use all that snapper we've been catching! *an Aussie tablespoon contains 4 teaspoons!
Herb and Caper Butter:.
Combine all ingredients in a small bowl.
Snapper:.
Heat oil in a large frying pan.
Dust each fillet with seasoned flour and cook 2-3 minutes per side-or until done to your liking.
Serve fish at once with the savoury butter.