Mandy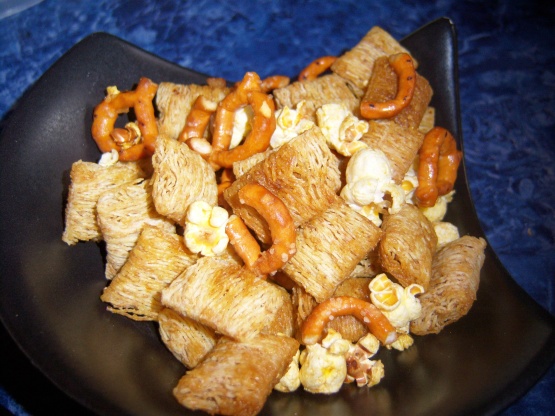 I love my snacks and so this is one I don't feel quite so guilty about when I'm indulging.
Toss cereal with popcorn, pretzels and peanuts in a large microwavable bowl.
Mix butter, worcestershire sauce, and seasoned salt until well blended.
Drizzle evenly over cereal mixture.
Toss to coat.
Microwave on high 2-3 minutes or until cereal is crisp.
Stir after 2 minutes.