lspoon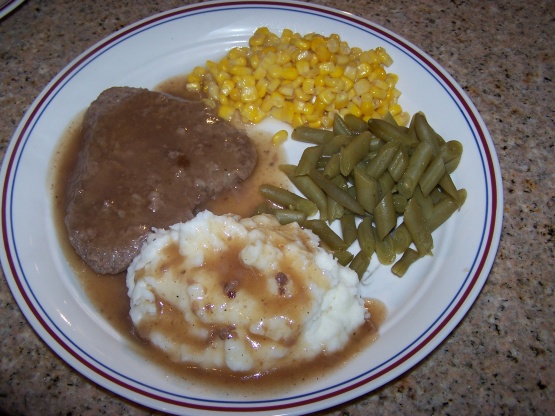 Tender pieces of cubed steak baked in a golden mushroom sauce. This is so easy and tastes great. The steak comes our very tender and has fantastic flavor.
Preheat oven to 350 degrees.
Place steak pieces in baking dish and sprinkle with salt and pepper.
Mix soup, onion, water, and Worcestershire sauce and spoon over steaks.
Cover with foil and bake for about 45 minutes.
Serve with rice or mashed potatoes.