Bergy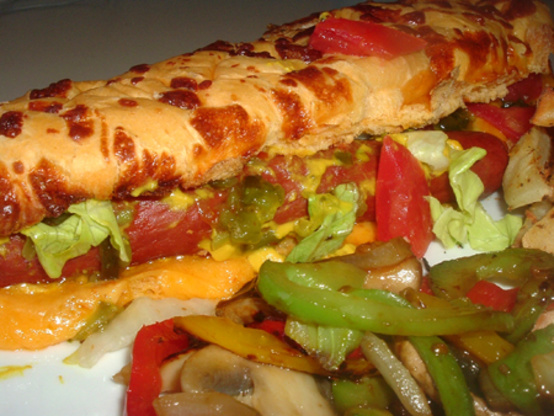 An excellent recipe for football afternoons! the longer the hot dogs simmer, the better they taste. The recipe comes from a community cookbook.

Top Review by Bergy
Simmering the dog in the beer mixture really enhances their flavor. I cut the recipe in half and perhaps that is what did it but even after simmering the dogs for an hour the sauce was still too runny to use on the hotdog. I used my usual condiments for a hotdog-yellow mustard, cheddar cheese, chopped lettuce & tomato. Thanks Lvs2cook great dog!
Mix al ingredients except hot dogs and buns in a saucepan. Add hot dogs and simmer for at least 30 minutes, stirring occasionally.
Serve hot dogs and sauce on buns.