Smothered Cube Steaks-Low Carb
terrie79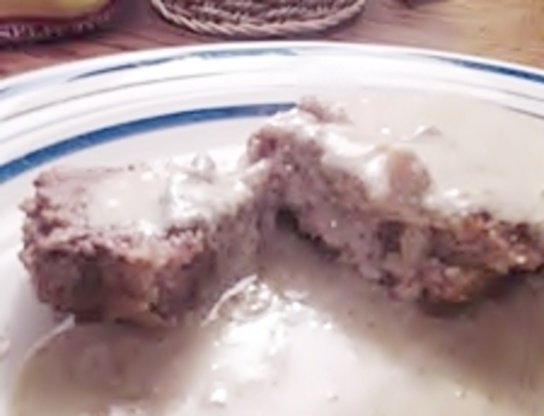 This is not a review. I just wanted to say that I make something very much like this. And we love it. I believe that what she calls pork rind flour is just a bag of pork rinds ground in a food processor. And it does not have any carbs and are easy to find as one reviewer seemedto think differently. It is very much like breading chicken with potato chips. I use ground pork rinds for breading pieces of meat and I use them like bread crumbs in things like meatloaf, crab cakes etc. Thank you very much for allowing me to comment. Good Luck with your low carb lifestyle.
Dredge cube steaks in a combination of pork rind flour, garlic powder & salt.
Fry in butter.
When done, remove steaks from heat, and scrape all browned bits from pan.
Add water, and cream, and stir as it comes to a boil.
Cook till thickened.
Season to taste with salt, pepper& garlic powder Place steaks back in cream sauce.
Pepper and salt to taste.
Serve with sautéed mushrooms& onions.